What is DogsHome?
We are a 501(c)(3) nonprofit rescue organization committed to providing homeless dogs with shelter, quality care, training, re-homing and lifetime support.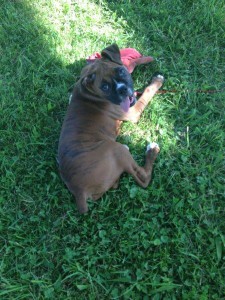 At DogsHome, we always put the needs of the animals first by providing:
Homeless dogs with a safe, secure, loving environment for as long as needed
Homeless dogs with behavioral, medical and/or rehabilitative care
House-training, leash walking and social skills needed to be a good pet
Successful matches for both dogs and people through adoption, foster and rescue
Advice, help and training as needed.
Where did you get the idea for DogsHome?
The group of us who came together to start DogsHome wanted to create a shelter that consistently put the animals' needs first. We are veterinarians, managers, professional dog trainers, financial analysts, and lawyers. We are all animal advocates with more than 200 years of animal shelter experience among us.
What makes DogsHome different from other animal shelters?
Every decision we make at DogsHome has to answer one question: Is this in the best interest of the animals?
From the moment a dog arrives at DogsHome, we do everything we can to ensure that dog will be happy and healthy. But it doesn't stop there. We also want to reach out to the community to encourage training, spaying/neutering and understanding dog behavior.
Here are some of the programs we'll be offering:
In-house training program: When you adopt from DogsHome, you'll get a dog who is trained in the basic skills — sit, stay, come, loose-leash walking, etc.
Enrichment program: We'll keep our dogs stimulated and happy during their stay, with long walks, treat puzzles, playgroups, nose work, car rides, massage, and field trips.
Training classes for the community: Puppy Kindergarten, Good Manners, and other levels of training classes will be offered to the community at low cost.
Helpline: We'll serve as a community resource for all your dog-related questions and concerns — no matter where you got your dog — and we promise to get back to you ASAP.
Volunteer program: Volunteers will play a huge role in keeping our dogs healthy and happy. After attending a volunteer orientation, volunteers will be trained to socialize the dogs and teach them basic skills.
Lifetime support: When you adopt from DogsHome, we offer you our support throughout the dog's lifetime. We are committed to helping you any way we can.
Grief counseling: Losing a pet is a difficult and often isolating experience. This service will be provided by a therapist and offered to the community on a monthly basis.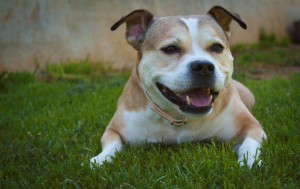 What can I expect when I adopt from DogsHome?
When you adopt from DogsHome, you'll get a dog who's been trained in basic skills. You'll have the support of our professional trainers throughout the dog's lifetime for any questions or concerns you may have. We also will work with you to find the dog who is the best match for you and your lifestyle.
Where will your dogs come from?
We will get our dogs from other shelters and rescue organizations. Also, as space allows, we will take owner surrenders on a case-by-case basis.
Where is DogsHome located?
We are in the process of looking for a permanent home. So in the meantime, we are placing dogs in foster care.
Is DogsHome no-kill?
Yes, DogsHome is a life-saving shelter. We are committed to providing any necessary medical and/or behavioral care the dog might need. And there will never be a time limit placed on a dog.
How can I help?
There are so many ways to get involved! From making a donation to the many ways you can volunteer, find out how you can make a difference by clicking here.